Qualifications needed for a job at Microsoft will depend on the role, but one of the main ones is a degree in computer science or computer engineering, with relevant experience and skills. For university students, what qualifies you the most for a Microsoft job is having good internships.
Truth is, any degree is a good enough qualification for Microsoft, even for programmers. For a programmer, anything is good enough if you can code and solve problems, and obviously, get the interview. For programming roles, both experience and skills will surpass a degree at any time.
Other than that, some Certifications can help make you appear more qualified, especially for an entry-level role. The ones that get a plus are the ones related to Cloud (Azure, AWS, Google), the CompTIA A+ certifications, as well as any related to computer science, data privacy, and software engineering. You can prepare for many of them on Coursera.
Disclaimer: Some of the links in this article are affiliate links that may provide us with a small commission at no cost to you.
Do You Need to Meet All the Qualifications?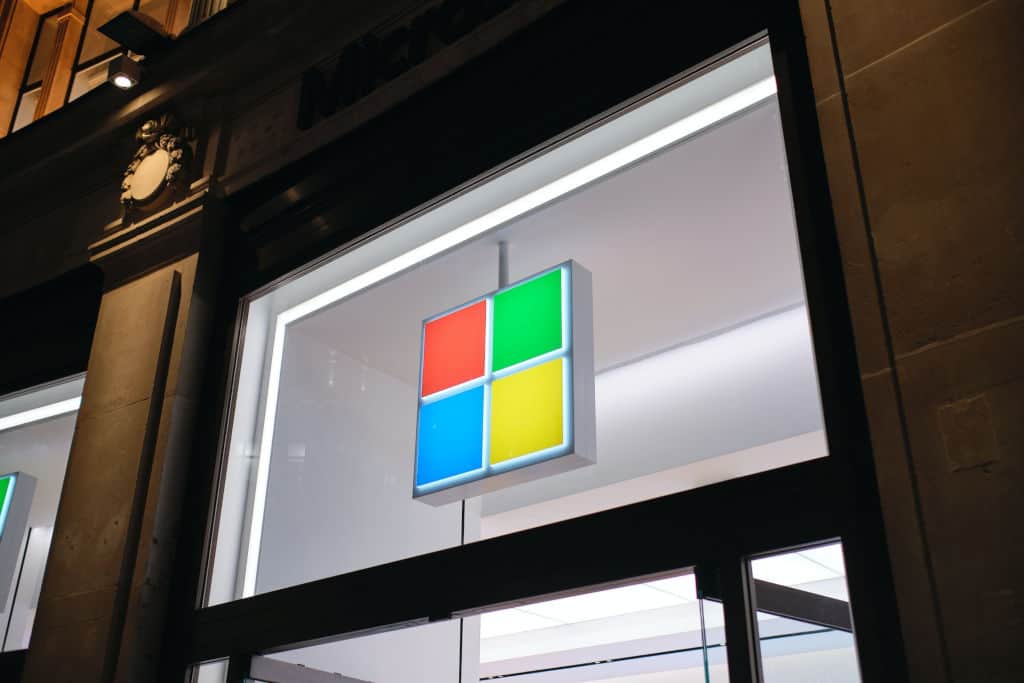 Like with any other job or company, you don't need to meet all the qualifications to get hired at Microsoft, regardless of the job position. For some positions, you only need a rough technical knowledge and the ability to learn and work in a team. If you don't meet the requirements, it may still be worth a shot.
If you don't meet all the requirements, you can always increase your chances by tailoring your resume to the job position. If your skills match the ones from the job description, make sure to add these keywords to your resume. Don't forget to update your LinkedIn profile as well.
For software engineering, qualifications are just the guideline and you don't need to meet them at all. There are many cases where people got a programming job at Microsoft without a college degree.
What matters the most are your behavior skills and your ability to learn and improve. Most managers would rather hire someone who's able to learn and is nice to be around, than someone with poor teamwork skills who doesn't want to learn.
If you're unsure whether you'll get hired, or you're unsure of your skills and have no degree, you can try the Microsoft Leap program. It's a 16-week experience for people with some technical skills, which can increase your chances of landing a job at Microsoft.
Whatever you do, don't lie on your resume. Microsoft will do a background check and will fire you if they find out. That's the last thing you need.
Which Degrees Does Microsoft Value the Most?
Since software engineering and computer science are at the heart of Microsoft, it doesn't surprise me that the most important degrees for Microsoft are Computer Science and Software Engineering. Other highly regarded degrees include Computer Engineering and Data Science.
There are many business and legal jobs to go for at Microsoft, so relevant degrees in Business Administration, such as an MBA, as well as law and cybersecurity degrees will always be in demand. Having some experience in math or business is always a plus.
However, keep in mind that degrees can't buy you a job position at Microsoft, and unless you possess the skills which are required and know how to and show this to recruiters, you may find the difficulty of getting hired at Microsoft higher than you thought.
What Does Microsoft Pay Attention to the Most During Recruitment?
Here's a list of small but important things Microsoft recruiters will pay attention to during recruitment:
Have you arrived on time for an interview?
Is your resume tailored to the job at hand?
Is your resume without typos?
Is your cover letter addressing the right company or are you just copy/pasting from other cover letters?
Can your resume fit on one page and is it concise?
For programming, how skilled you are for the coding interview?
Were you able to explain your thought process?
Do you project yourself as someone willing to work in a team, learn, take feedback and grow?
Some of these things seem insignificant, but many recruiters can be put off by any one of these.
While many of these skills are technical in nature and you can always improve, people skills are a bit more difficult to gain. Therefore, try to present yourself as someone who can fit in any team, and is trainable. Show your willingness to learn, and grow. This is a huge plus, especially for graduates and entry-level positions.
All of these play a role not just in Microsoft, but in other companies as well. If you put some effort into improving all of those things to try to avoid the small pitfalls, you'll significantly improve your chances of getting hired at Microsoft.
What Does Microsoft Look for in a Resume?
Most recruiters don't need more than 7 seconds of a glance over your resume to figure out whether you're a good candidate for the job. Microsoft recruiters can scan your resume very quickly, and here's where most of us can improve.
Microsoft recruiters suggest that your resume needs to have a simple and clean layout that's easy to read and digest. They prefer simplicity. Maasa Walker, a Microsoft recruiter suggests that a good resume needs to start and end with clean formatting that's easily read with wide margins, and bullet points "that allow the content to pop".
Microsoft executive recruiter Chris Bell suggests avoiding over-listing your skills, and simply focusing on those skills that are relevant to the job you're applying for. Focus on the most relevant ones, and don't make your resume too long because of it.
Next, they advise you to show off the impact you've made at a previous job. Simply listing what you did and where doesn't make you noticeable among applicants. Being specific and explaining why your previous role matters for this job is a great way to stand out. Instead of saying "I did this at that place", you can say "I increased sales/revenue for X quarter by X%".
Improving your resume like this can increase your chances of landing an interview by 2 to 3 times, and increase your chances of landing that Microsoft job as well.
Do You Need Connections to Get a Job at Microsoft?
It's a well-known fact that it helps to have connections at FAANG companies, but the truth is you don't need connections to land a job at Microsoft. A friend can apply for you or pass your resume to the recruiter, but you still have to go through a very tough interview process.
Connections are always helpful and can get us places, so we all try to meet people and make friendships whenever we can. But they aren't always as helpful as they seem.
Connections can give your resume to a manager at Microsoft and get you an interview, and they can also help you prep for the interview as well and explain the culture. This is a plus. So having connections does help, and having friends at tech companies does help. Obviously.
Still, the number one thing that will land you a job at Microsoft is competence during the interview, and a great resume (and LinkedIn profile), especially a resume that shows off your experience with Microsoft technologies. Your friends and connections can't do the interview for you.
Bottom line is that having connections does help as it can get you an interview, and those connections can help you prepare for it if they want to. But you still need a resume that's relevant to the job position at hand, and you still need to develop your skill set and do projects that are marketable to Microsoft.
What Qualifications Do You Need to Work at a Microsoft Retail Store?
The thing that will set you apart the most from other candidates for a Microsoft store is your previous retail experience. A lot of Best Buy employees end up there, so if you have a nice personality and some Windows products experience, you'll do just fine in an interview.
If we take a look at some of the Microsoft store openings, we can see that the qualifications to work in a Microsoft retail store always include:
at least 1 year of experience in sales, customer service, or retail-related roles
at least a high school diploma
Nothing special, right? Although, positions such as retail partner store specialist require at least 3+ years of similar experience, plus a high school diploma, although a college degree is preferred. But this is retail, and having a good personality and the ability to sell is usually what sets you apart.
As always, working in a retail store requires you to have at least some retail experience, and this can include any kind of company, be it Apple, Costco, or even Walmart. If you can accept feedback, the leadership of Microsoft retail will help you improve however they can. Based on employee feedback we've gathered, working at a Microsoft retail store is an overall great experience.